Table of Contents
You're in the right place. I have some easy and cheap foods and drinks to help your brain and not hurt your wallet. You just have to know what's good for your brain, less expensive versions are easy. Here are some Cheap Healthy Foods for College Students. Since we're talking budget foods, I didn't include snack or protein bars.
You're studying late at night. Cramming for exams. You're low on cash. But you want to eat healthy for your brain right? You need all the help you can get to compete and function with a crazy schedule. You might even be working and probably socializing on top of studying.
My sources are from an article by Dr Michael Roizen, M.D. of the Cleveland Clinic and another by Jan Cortes on Medical Daily. Full references below.
Let's get started…
Easy Omega-3 Foods:
You know, it's the oil found in fatty fish. But it's also found in Walnuts, Avocados, Soybeans, and eggs. Found in abundance in salmon (who can afford that on a student budget?), tuna is a great way to get it too. Make some mac and cheese and add some canned tuna! Yum. (The milk in the mac and cheese adds choline to your diet, which is also good for your brain).
Dr Roizen (n.d.) says that people tested Much better on memory tests if they get 900mg of DHA (the good part of Omega-3) a few times a week or 600mg in a supplement. Other sources are sardines and anchovies. If you have that pizza, using anchovies as a topping would be a great way to make it good for your brain!
Coffee and Tea:
I'm sure you practically live on these but that's okay! Caffeine is good for your brain. The Cleveland Clinic article states that people who drank at least 3 cups of coffee a day were 65% less likely to develop Alzheimer's or dementia than those who drank less or none. Keep it up and opt out of the energy drinks. They just add sugar which makes your brain sluggish.
Tea has an amino acid called l-theanine which is known to help activate a part of the brain's circuitry that is connected to attention span (Roizen, M.). Either way, caffeine from these two sources is helpful to you in two ways. Staying awake to study and improving your brain function.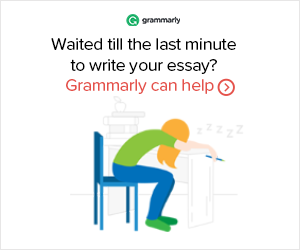 Turmeric (Curry):
Know a cheap curry place? Do it! Turmeric is a main spice in curry dishes. I have an article here on Turmeric because it's sooo good for the brain. It can help repair damage and prevent amyloid plaques from forming which affect brain function a great deal as people get older. Start using this now.
You can get a supplement but here's a little dip recipe:
---
Turmeric Dip Recipe:
1 cup plain lowfat yogurt
1 tablespoon lowfat milk
1 tablespoon lemon juice
1 1/2 teaspoons sugar
1/2 teaspoon Ground Turmeric
1/2 teaspoon sea salt (or any salt)
1/4 teaspoon cinnamon, ground
Mix and enjoy with veggies, pita chips and other crispy snacks. Keep refrigerated.
(Recipe from: https://www.mccormick.com/recipes/appetizer/creamy-turmeric-and-cinnamon-dip)
---
Berries:
Berries, especially blueberries, are high in antioxidants and keep your brain sharp. Blueberries are sometimes called 'brain food'. They are usually listed in the top 5 foods for brain health. 🙂 Grapes work too, whichever is on sale.
Complex Carbs – Beans:
Complex carbs are also recommended and beans are in that category. Any kind of beans. They give your brain energy as they are naturally high in glucose. Plus Very Cost Effective. Also in the complex carbohydrate category are whole grain pastas and breads. Those make sugar in your body though so might make you a little sluggish.
Target has an Instant Pot I highly recommend for students because you usually have little room to cook. This can make beans or rice in a fraction of the normal time. It's a pressure cooker but it doubles as a slow cooker. 😉
---
Hummus Recipe:
2 15.5-oz. cans chickpeas, rinsed
1 garlic clove, coarsely chopped
1/2 cup tahini (paste of ground sesame seeds and olive oil)
3 Tbsp. fresh lemon juice
1 1/4 tsp. kosher salt
If you have a food processor, process chickpeas until powdery clumps form. If you don't, use a potato masher. Add garlic, tahini, lemon juice, and salt and process (or mash) until smooth. You can add 1/2 cup water and continue to process (or mash) until smooth, light, and creamy. 🙂 Eat with pita chips or your favorite crunchy snack.
(Recipe from bon appetit Magazine, August 2019 issue).
---
And the beloved Cereal (preferably a granola or multi-grain cereal) with milk (or almond milk) is actually a great choice for a meal. The grains give you complex carbs and the milk gives you choline. Add in some of those berries you have in stock.
Dark Leafy Greens:
Salad. Even if you get a salad mix, it's great. Make sure spinach is in the mix or just get fresh spinach and add a Roma tomato, onion (if you like) and fresh broccoli. Just the spinach alone will boost your brain cells a Lot! Swiss chard and kale are mentioned too in Jan Cortes' article. To cut down on cost, if you already have some extra virgin olive oil and cider vinegar, just mix the dressing yourself. With the cost of olive oil these days, it might be more cost effective to just buy the dressing pre-made rather than buy all the ingredients.
Add in some berries we talked about earlier. Oh and walnuts too. You could even add in some canned tuna to add some protein and maybe a hard-boiled egg. Pretty healthy meal on the cheap!
Water:
One of the least talked about but also one of the most important for brain health. Make sure you're drinking plenty of water, especially during late night studying. Water helps you absorb all the nutrients we've already talked about. It also helps your brain perform at peak levels. Here is a personal water filter. It even filters out microplastics:
Dark Chocolate:
Cacao, what chocolate is made from, contains a powerful antioxidant, theobromine. Chocolate, especially dark chocolate, is a very good brain food. And it's always the perfect dessert. 🙂
Not a Bad Lineup…
We have talked about some good, cheap and healthy choices for your brain for every meal of the day and some tips on how you can cook fast and easy meals. You might find some other articles helpful here, especially the one on Nootropics, which talk about supplements to help you retain while studying and perform in school the way you want to.
I hope you found this helpful. If you have any comments, experience to share or questions, please feel free to use the comments section below. I'd love to hear from you!
References:
Cortes, J. (2019). Best Brain Foods To Eat According To A Neuroscientist. https://www.medicaldaily.com/best-brain-foods-eat-neuroscientist-439666
Roizen, M. MD. Chief Wellness Officer, Cleveland Clinic. (n.d.). Food For Brain Health. https://my.clevelandclinic.org/ccf/media/files/Neurological_Institute/Cleveland-Clinic-Food-for-Brain-Health-Michael-Roizen.pdf